Create multi-channel automated journeys for customer engagement
QUID Automation is Dazerolab's software based on open-source code for creating automated customer journeys that enhances customer engagement.
Automate customer journeys thanks to Big Data and AI
QUID Automation aggregates data from online and offline sources for each customer, thus allowing the creation of automated customer journeys and extreme personalization of the contact experience at corporate touchpoints. In addition to basic information such as personal data, the final aggregation can include a variety of data, such as those relating to past purchases, browsing history, engagement and use of company sites and resources, behaviours, and habits, allowing for in-depth and extremely effective profiling.
Enhance Customer Centricity and Satisfaction
Thanks to its characteristics and the incredible quantity and quality of customer data it can aggregate, QUID Automation is an ally of company success: knowing the habits and needs of customers and prospects is crucial for improving Customer Centricity by creating a shopping experience highly involving for the customer, who feels at the centre of the company's attention and understands that their needs and preferences are listened to and respected.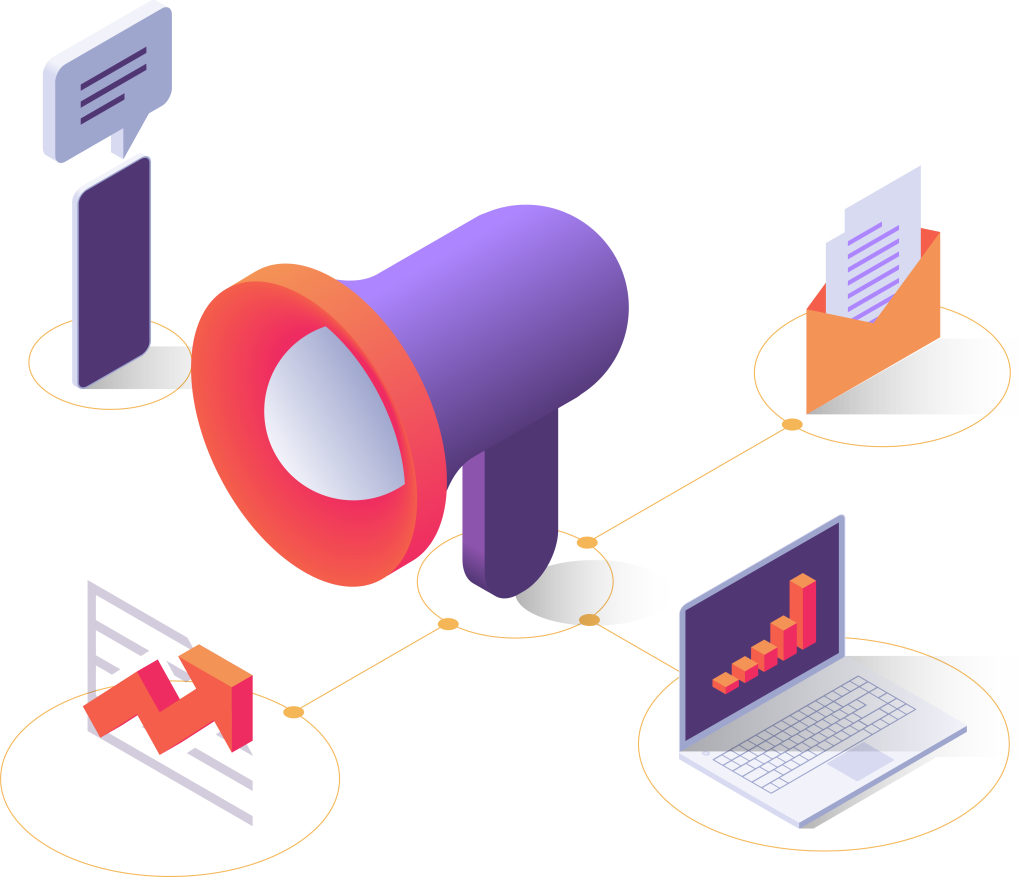 Profile customers and prospects in a personalized way
In addition to data collection, QUID also allows companies to customize profiling based on certain behaviours, preferences, or events, automating digital sales operations, and automatically creating the most effective customer journeys
Software delivery in SAAS mode.

Powerful data synchronisation at customizable nodes.

Acquisition of events in real-time.

Complex and accurate data visualization via public API and internal API for effective integration into the corporate application map.

Integration with OnBoarding Funnel.
Quid Automation integrates easily with leading industry applications:
Would you like a turnkey solution to leverage Mautic's marketing automation without any worries?
With us, it's possible.
Mautic is the innovative open-source software that empowers businesses with marketing automation, from connecting with contacts across all business channels to target profiling, enabling extreme customization of marketing strategies. It's free and open to use, but it does require skills for installation, configuration, and stable server management.
Dazerolab offers a turnkey and ready-to-use Mautic experience through the Quid Automation software: we enable businesses to efficiently and personally create automated customer journeys, leveraging all the functionalities of Mautic without the hassle of configuration and management. With an intuitive interface and advanced features, Quid Automation simplifies marketing campaign management, data analysis, and customer interaction, making it easy to create personalized and automated customer journeys, optimise results and enhance marketing strategy effectiveness.
With Dazerolab's support, businesses can maximize the value of Mautic, leveraging all its advanced features to improve the efficiency of their marketing activities and generate successful results. Try it now, fill out the form for a free demo.